Roscommon County Michigan (Class A) BFRO
April 2017
We live in Michigan near a national forest. One evening my 2 18 year old daughters and I took my pick up down a two track looking for rocks for our fire pit we were building. It was light out with a light rain. We were coming up over a ridge on the trail and when we were starting down a huge bigfoot ran across the trail in front of us. We all saw it well. It was covered in long black hair with a patch of white hair along its back near its shoulder. Its was running with amazing speed in a forward leaning position and its arms seemed to almost touch the ground as it ran we figured it to be approximately 9 foot tall. We could clearly see legs arms hands head muscle definition throughout its body even with long hair. The hair on its back and body was longer than the hair on its head and arms. We didnt get to see its face tho.but the strangest part of this was that it was running with a gray colored wolf that I've seen multiple times before. It really appeared that they were together..The wolf was at full stride about 15 feet behind it .Once it cleared the track it went up the hill on the other side with an amazing speed. It seemed to pull away from the wolf at the last little bit we watched it. We tried to drive to where they last were to try and see them again but they were gone. That wolf was ran very close to me on my 4 wheeler and I can tell you he is no little puppy. He leaves an almost 5 1/2 inch track and the bigfoot dwarfed the wolf. The next day I went back to look for prints but the 14 hours of heavy rain over night ruined and prints there might have been. We have found several other 4 toed very large prints in the area. A local bf researcher came out to investigate the area and was impressed with what is called tree structures. There was are a couple found like a teepee style and one is very large but the trees are upside down. Weird! I have pictures of the things we have found and are happy to share all my evidence we have found to help others know these things are real and they exist here in Michigan.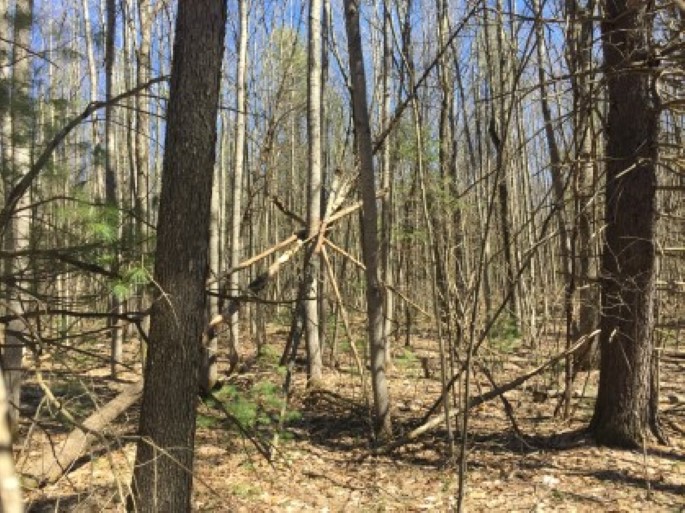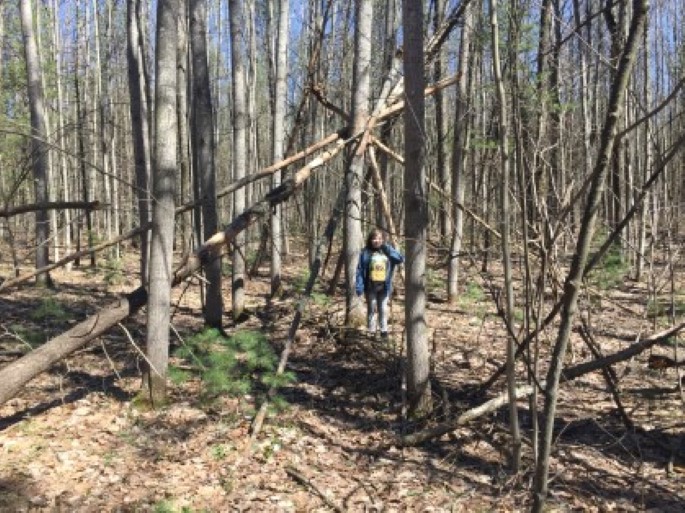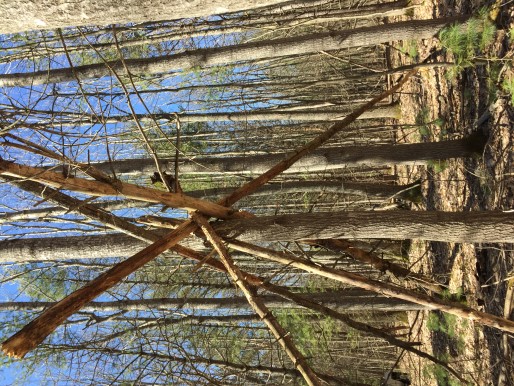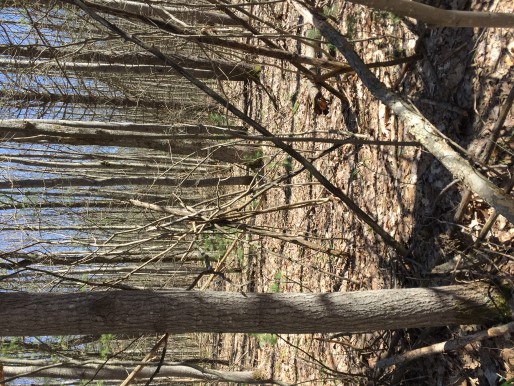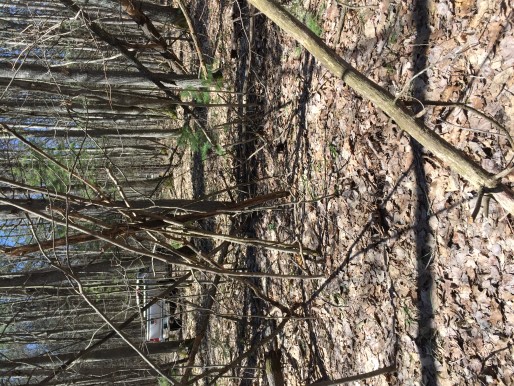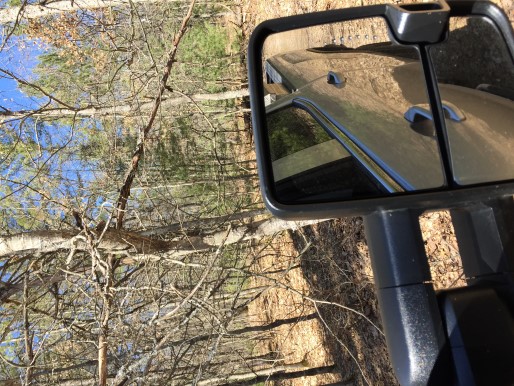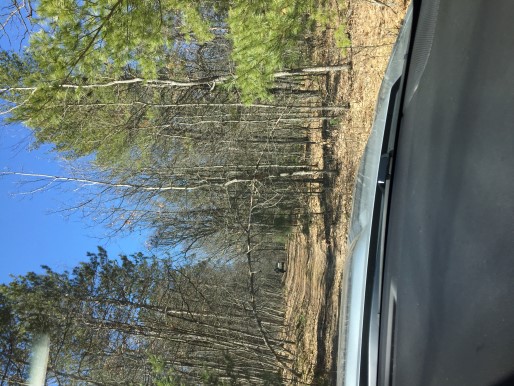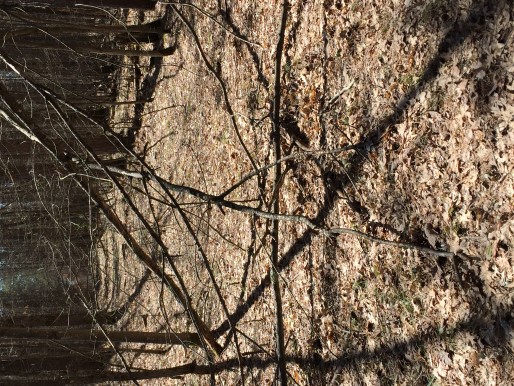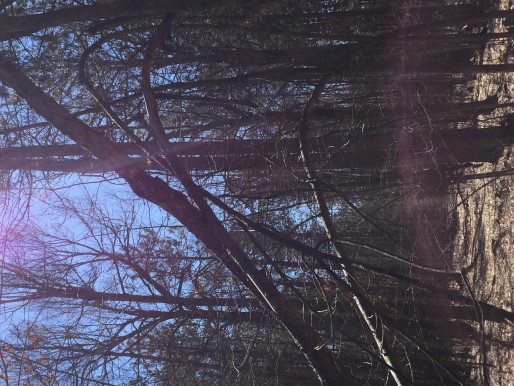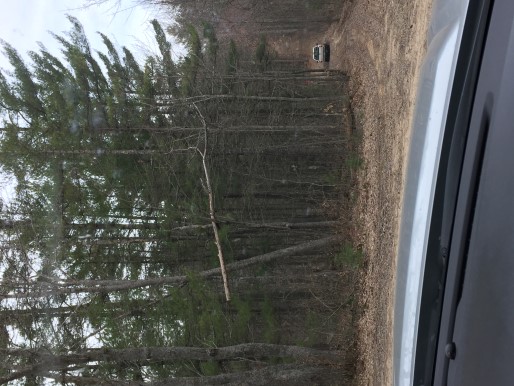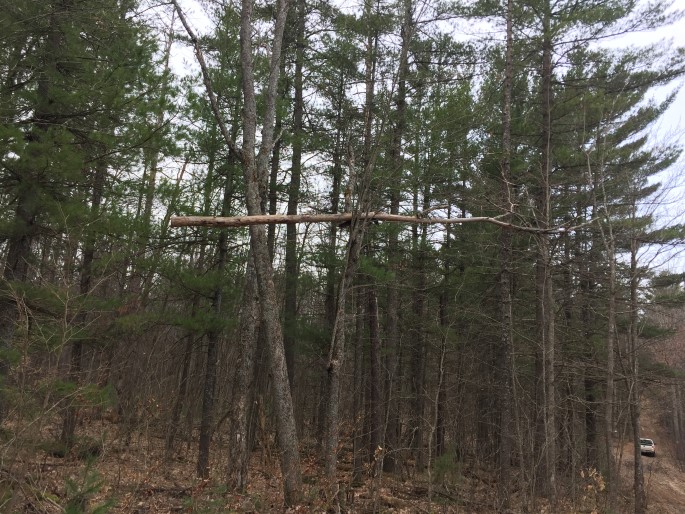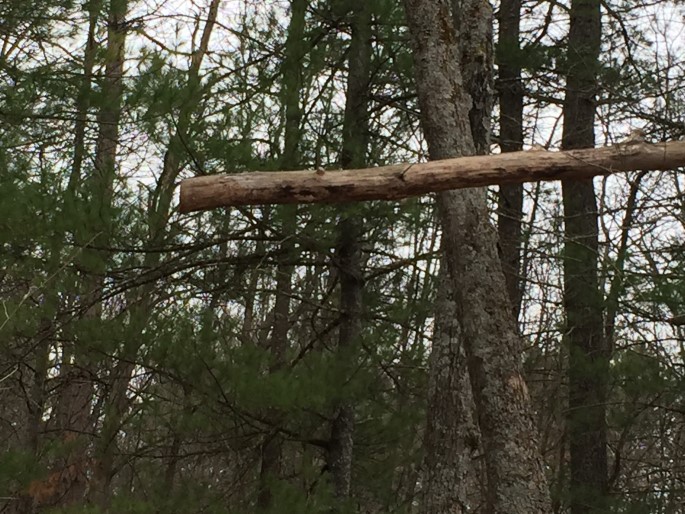 View Full Report and Investigation
Discuss report
On two occasions I've found these igloo looking things made out of branches.They were woven together with an opening at one end.There were no leaves to keep the weather out so maybe if snow was on them is all I could see would make them worthwhile.It took something a really long time to make these things.
---
Suzanne Current
978 days ago
I would like to personally speak with you and ypur daughters about you experience.
---
William Sowards
445 days ago
Im happy to speak with anyone e about our sighting Suzanne currant
---
Got a sighting to report?