Larimer County Colorado (Class B) BFRO
May 2019
My husband and I went to check on a friend's cabin on Storm Mountain north of Drake, CO. While behind the cabin we thought we heard voices like a small kid hollering I so went to see. We were in the national forest behind the cabin. I went on ahead of my husband. He has a bad back and doesn't walk far. We had walkie talkies. I went on ahead where the sound was coming from. I was talking to my husband on the walkie talkie. When I went up the hill in the wooded area I could hear limbs cracking like someone walking nearby. I saw a rock outcropping area. I felt like I got zapped by infra-sound. I took a picture in that direction of the noise and child like sounds. My phone went dead but my w.t. I had my was still working. I was disoriented and did not know which way to go so husband clacked rocks together making noise so I would know where to go. I was in a daze. I found my husband, went back to cabin and charged my phone to look at the pictures I took, and there he was standing behind a tree, looking at me. It sounded like there was more than one. Our friends that own cabin have heard sounds at night, it is in a secluded area.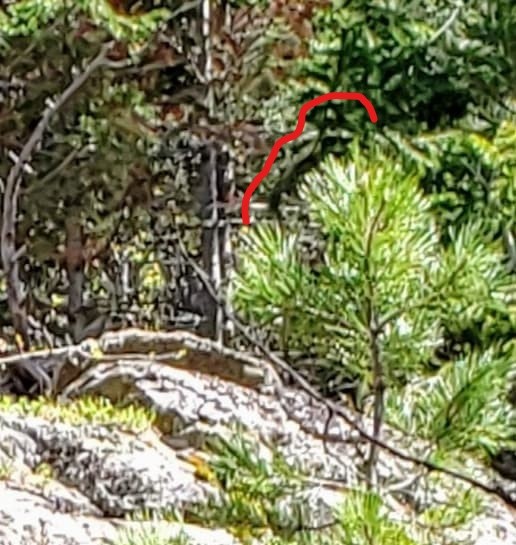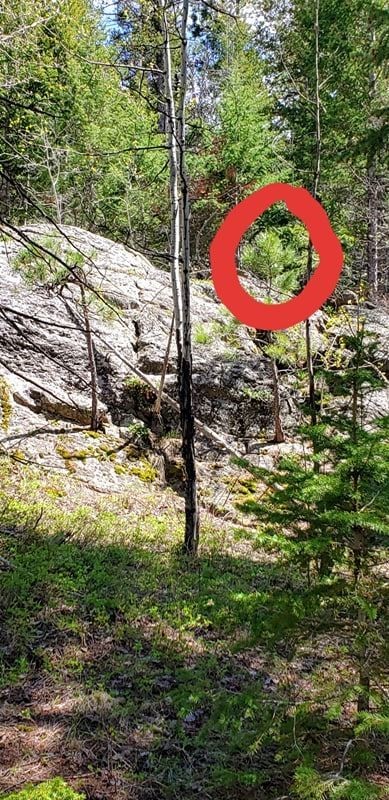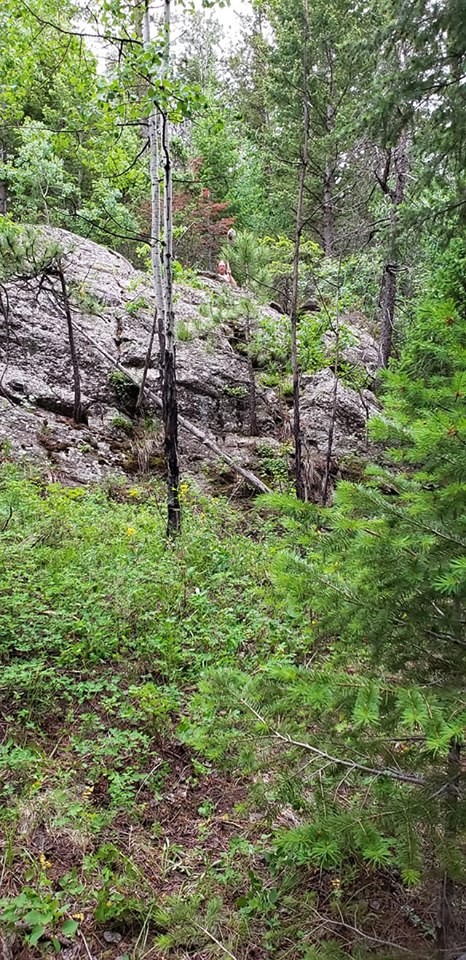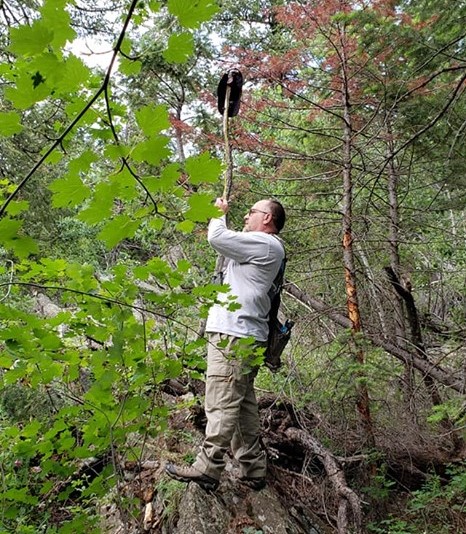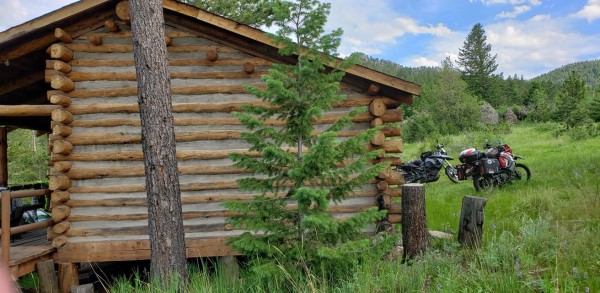 View Full Report and Investigation
Discuss report
Got a sighting to report?